While on our recent trip to Arizona I cajoled my husband into going shopping (read: window gawking) at some of my favorite and most inspiring stores...with two kids...one of whom is slightly on the energetic side.

OK, both of them are slightly on the energetic side.

Anywho, first store we hit was Restoration Hardware. The nearest RH to our home is a good 2 hours away so this was definitely a treat. We walked in and I was surprised to find not a stitch of color.

Unless you consider shades of brown colorful stitches: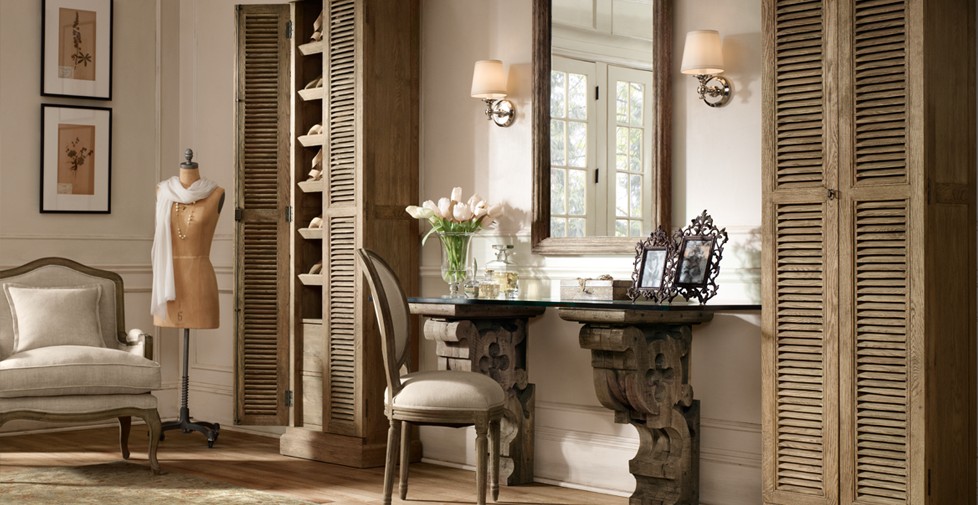 The rustic french inspiration decorative era has arrived. Lots of aged woods, wide weave linen or canvas and old world charm: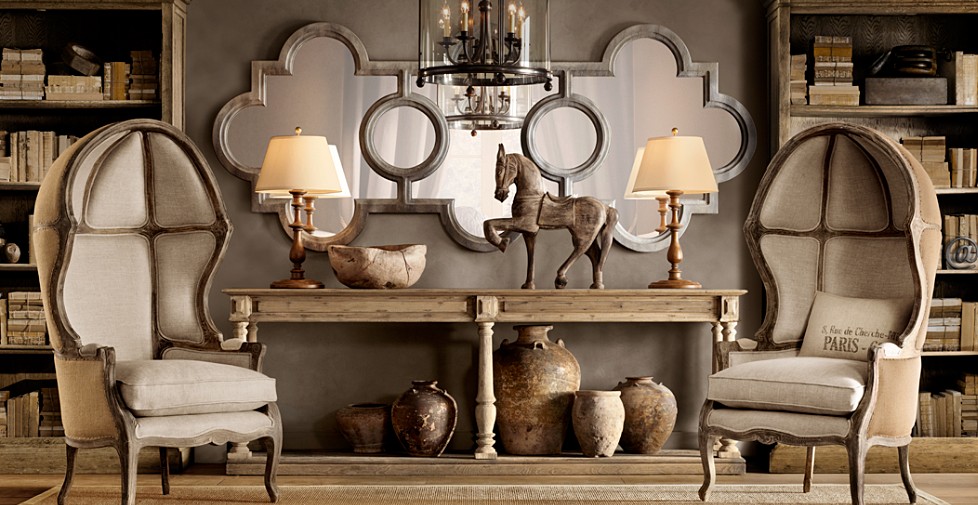 Gray-white washed walls, iron fixtures and accents and large Roman numeral clocks: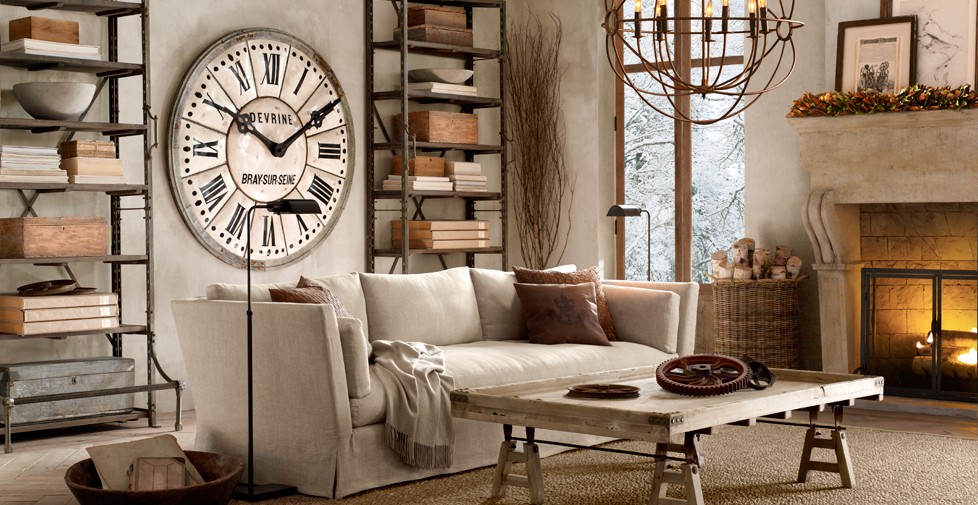 Tall mirrors everywhere: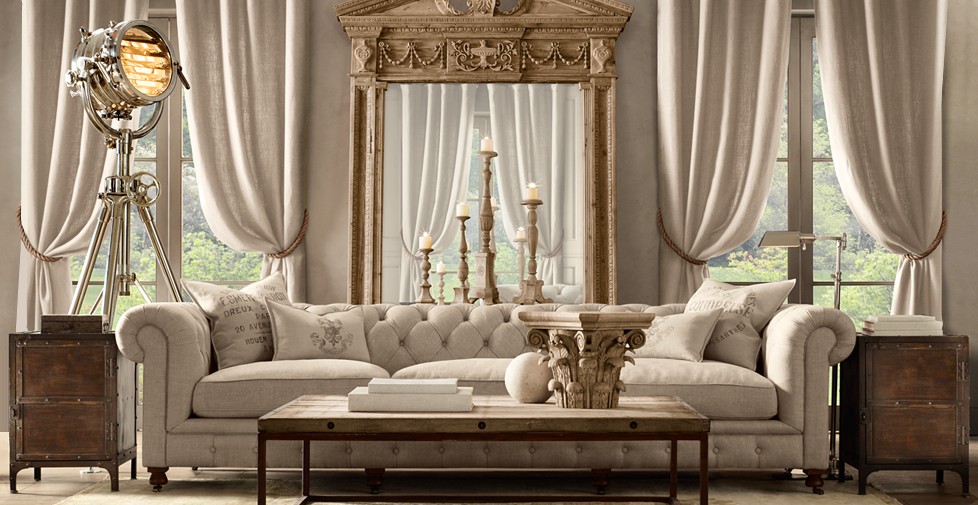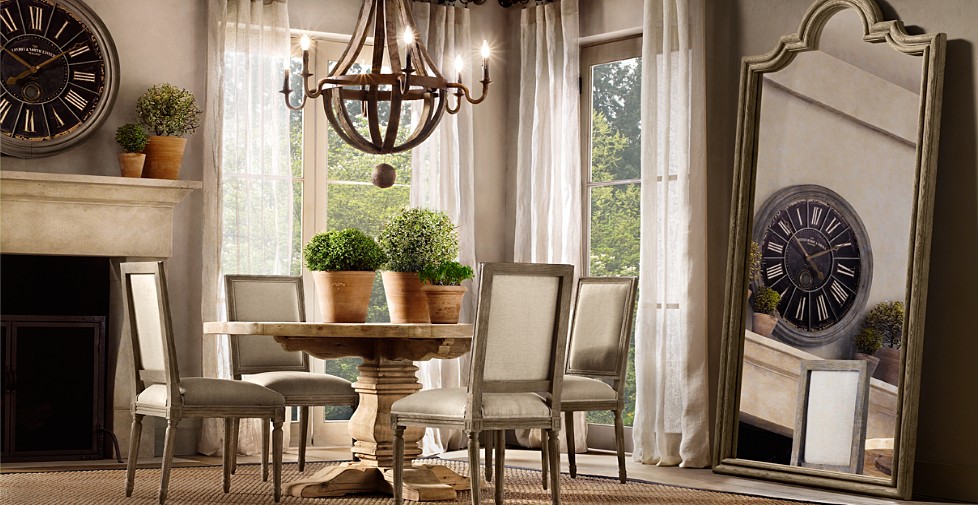 with large antique maps gracing the walls and bundled antique books adorning the shelves: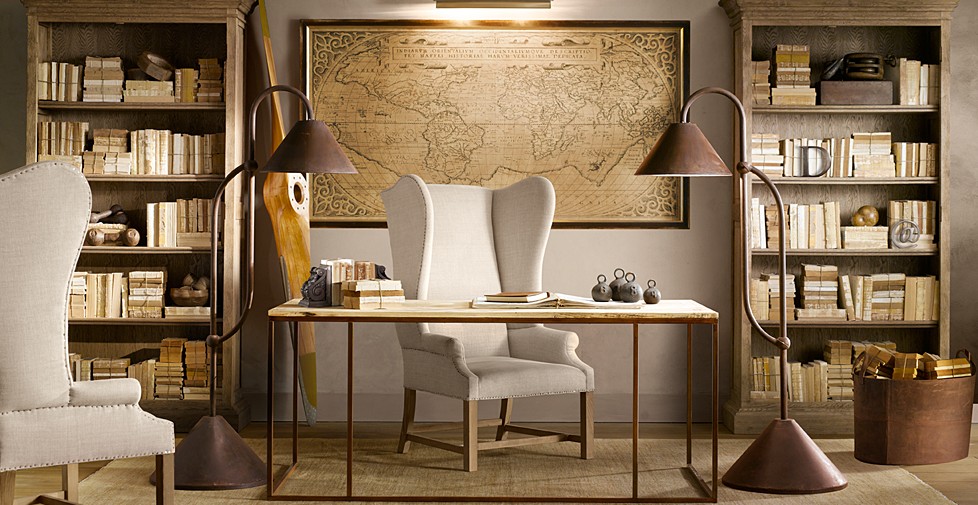 As someone who loves color, this uber neutral palate is not my first choice. I most definitely will be using elements of this classy style but I'm going to be pairing it with color.

I'm curious what you all think of Restoration Hardware's new look. Think you could go all neutral in your home?

A

Click HERE

to Follow Vintage Dutch Girl on Facebook and get new post links in your feed!!